Posts for tag: mouthguard
By Sathya Medanaga, D.D.S.
February 13, 2022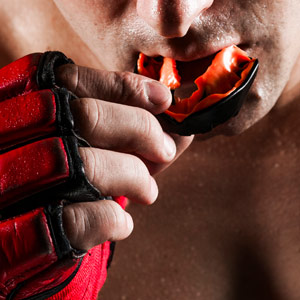 Mixed martial artists undoubtedly carry a greater risk for physical injury than the average person—just ask Devin Clark. The star fighter with the Ultimate Fighting Championship (UFC) has had his share of cuts and bruises over his successful career. His most recent bout was especially brutal—on his teeth.
During his September fight with Ion Cu?elaba in Las Vegas, "Brown Bear" (his nickname among fans) took a knee to the mouth. He went on to lose the fight—and nearly some teeth. Fortunately, an emergency dental visit saved the teeth displaced from their normal alignment.
You might not be an MMA fighter, but you're still at risk for dental trauma if you have an active lifestyle or play contact sports. Wearing a mouthguard will certainly lower your risk significantly. But what if the unthinkable still happens? An impact to the mouth could leave you with a chipped, cracked, loosened or even knocked out tooth.
If you or someone you know experiences dental trauma, here are 3 common sense tips to cope with the injury and minimize the damage.
See a dentist.  If you've seen pictures of Devin Clark's injury right after his September fight, you'd say it was a no-brainer he needed a dentist ASAP. Likewise, so should any injured person with obvious tooth or gum damage. But it's also a good idea to have a dentist check the teeth, gums and jaws within a day or two after any hard mouth contact for underlying damage.
Retrieve tooth fragments. The blunt force of a hard mouth impact can cause pieces of a tooth (or the whole tooth itself) to come loose. Before heading to the dentist, try to retrieve as many dental fragments as you can—they may be able to re-bond them to the tooth. Just be sure to clear the fragments of any debris and secure them in a container with milk or clean water.
Re-insert a knocked-out tooth. As mentioned earlier, a tooth could be knocked completely out of its socket during a hard impact. Even so, there's a good chance of saving it if you act quickly. First, retrieve the tooth and, holding it by the crown and not the root end, clear away dirt and debris with clean water. Then, press it firmly back into its socket. The person should then go immediately to a dentist or emergency room.
You're probably not at as much risk as an MMA fighter for dental trauma, but it can still happen. So, take precautions by wearing a mouthguard during high-risk activities. And should an injury occur, act promptly to protect yours or the other person's dental health.
If you would like more information about preventing and managing a mouth-related injury, please contact us or schedule a consultation. To learn more, read the Dear Doctor magazine article "Athletic Mouthguards."
By Sathya Medanaga, D.D.S.
January 05, 2020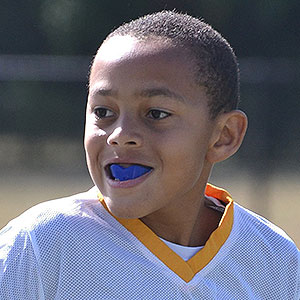 Super Bowl LIV is set for February 2 at Hard Rock Stadium in Miami Gardens, Florida, where the top two teams in pro football will vie for the coveted Vince Lombardi Trophy. Unfortunately, many of their fellow competitors (and some of their teammates) will still be nursing injuries from a long, grueling season. Injuries are a fact of life for one of America's most popular sports, with every part of a player's body vulnerable to trauma—including their teeth, gums and jaws.
But although they do occur, dental and oral injuries aren't at the top of the list of most frequent injuries in the NFL. That's because of the athletic mouthguard, an oral appliance small enough to hold in the palm of your hand. Made of pliable plastic, a mouthguard helps absorb damaging forces to the face and mouth generated by the inevitable hits that players take in the course of a game. According to the American Dental Association, a player is 60% more likely to incur a dental injury when not wearing a mouthguard.
And they're not just for the pros: Mouthguards are regarded as an essential part of protective gear for all participants of organized football and other contact sports. They're the best defense against injuries like fractured (cracked) teeth or tooth roots, knocked out teeth or teeth driven back into the jaw (tooth intrusion).
Mouthguards are readily available in sporting goods stores, but the best type of mouthguards are those that are custom-made by dentists for the individual player, created from impressions taken of that individual's teeth. Because custom mouthguards are more accurate, they tend to be less bulky than "boil and bite" mouthguards, and thus provide a better and more comfortable fit. And because of this superior fit, they offer better protection than their retail counterparts.
Because they're custom-made, they tend to be more expensive than other types of mouthguards. And younger athletes whose jaws are still developing may need a new mouthguard every few years to reflect changes in jaw growth. Even so, the expense of a custom mouthguard pales in comparison with the potential expense of treating an impact injury to the teeth or mouth.
If you or a member of your family are avid participants in football, basketball, hockey or similar high-contact sports, a mouthguard is a must. And just like the pros, a custom mouthguard is the best way to go to for comfort and ultimate protection.
If you would like more information about oral sports protection, please contact us or schedule an appointment. To learn more, read the Dear Doctor magazine articles "Athletic Mouthguards" and "An Introduction to Sports Injuries & Dentistry."
By Sathya Medanaga, D.D.S.
March 26, 2017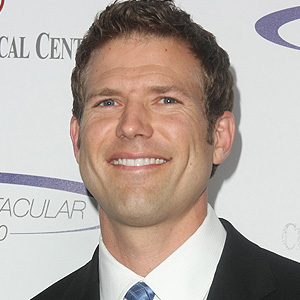 If we could go back in time, we all probably have a few things we wish we could change. Recently, Dr. Travis Stork, emergency room physician and host of the syndicated TV show The Doctors, shared one of his do-over dreams with Dear Doctor magazine: "If I [could have] gone back and told myself as a teenager what to do, I would have worn a mouthguard, not only to protect my teeth but also to help potentially reduce risk of concussion."
What prompted this wish? The fact that as a teenage basketball player, Stork received an elbow to the mouth that caused his two front teeth to be knocked out of place. The teeth were put back in position, but they soon became darker and began to hurt. Eventually, both were successfully restored with dental crowns. Still, it was a painful (and costly) injury — and one that could have been avoided.
You might not realize it, but when it comes to dental injuries, basketball ranks among the riskier sports. Yet it's far from the only one. In fact, according to the American Dental Association (ADA), there are some two dozen others — including baseball, hockey, surfing and bicycling — that carry a heightened risk of dental injury. Whenever you're playing those sports, the ADA recommends you wear a high-quality mouth guard.
Mouthguards have come a long way since they were introduced as protective equipment for boxers in the early 1900's. Today, three different types are widely available: stock "off-the-shelf" types that come in just a few sizes; mouth-formed "boil-and-bite" types that you adapt to the general contours of your mouth; and custom-made high-quality mouthguards that are made just for you at the dental office.
Of all three types, the dentist-made mouthguards are consistently found to be the most comfortable and best-fitting, and the ones that offer your teeth the greatest protection. What's more, recent studies suggest that custom-fabricated mouthguards can provide an additional defense against concussion — in fact, they are twice as effective as the other types. That's why you'll see more and more professional athletes (and plenty of amateurs as well) sporting custom-made mouthguards at games and practices.
"I would have saved myself a lot of dental heartache if I had worn a mouthguard," noted Dr. Stork. So take his advice: Wear a mouthguard whenever you play sports — unless you'd like to meet him (or one of his medical colleagues) in a professional capacity…
If you would like more information about mouthguards, please contact us or schedule an appointment for a consultation. You can read more in the Dear Doctor magazine article "Athletic Mouthguards."