Posts for tag: toothache
By Sathya Medanaga, D.D.S.
March 20, 2021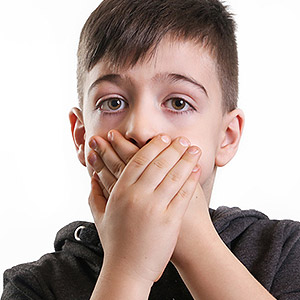 Knowing what to do—and what not to do—when your child is sick can greatly affect their health and well-being. That's especially true with dental problems.
Here then are some Dos and Don'ts for 3 common problems children experience with their teeth and gums.
Teething. An infant's first teeth breaking through the gums is a normal but often unpleasant experience. Fortunately, teething episodes only last a few days. And, there's usually no need to see the dentist unless they have a fever or diarrhea while teething. In the meantime:
Do: provide them chilled (not frozen) cloth or plastic items to bite and gnaw, and massage their gums to relieve painful pressure. You can also give them an age-appropriate dose of a mild pain reliever.
Don't: rub any medication on their gums, which can irritate them and other soft tissues. Never use alcohol or aspirin to alleviate teething discomfort. And avoid using anything with benzocaine, a numbing agent which can be hazardous to young children.
Toothache. Whether a momentary sensitivity to hot or cold or a sharp, throbbing pain, a child's toothache often signals tooth decay, a bacterial disease which could eventually lead to tooth loss.
Do: make a dental appointment at your child's first complaint of a toothache. Ease the pain with a warm-water rinse, a cold compress to the outside of the jaw, or a mild pain reliever.
Don't: rub medication on the teeth or gums (for similar reasons as with teething). Don't apply ice or heat directly to the affected tooth or gums, which can burn them.
Bleeding gums. Gum bleeding from normal brushing or flossing, along with red or swollen gums, may indicate periodontal (gum) disease. Although rare in children, it can still happen—and it can put an affected tooth in danger.
Do: see your dentist if bleeding continues for a few days. Continue to brush gently with a soft-bristled toothbrush around the gums to remove plaque, a thin-biofilm most responsible for gum infection.
Don't: brush aggressively or more than twice a day, which could unnecessarily irritate and damage the gums. And don't stop brushing—it's important to remove plaque buildup daily to lessen the gum infection.
If you would like more information on dental care for children, please contact us or schedule an appointment for a consultation.
By Sathya Medanaga, D.D.S.
August 22, 2020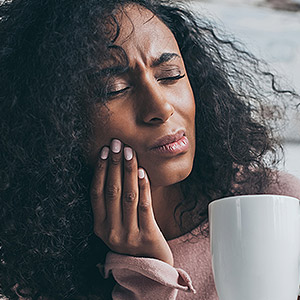 You expect a decayed tooth, a fracture or a gum infection to be the cause for that toothache causing you grief. Sometimes, though, the answer may be "none of the above"—there's nothing wrong going on in your mouth to cause the pain.
You pain is real—but its source is elsewhere in the body, a situation known as referred pain. It's important to find out the pain's true source to determine what kind of treatment you'll need to alleviate it.
Here are some of the likely candidates for a "toothache" that's not a toothache.
Facial nerves. Tooth pain may be associated with trigeminal neuralgia, a misfiring disorder of the trigeminal nerves that course through either side of the face. The nerve is divided into three branches, two of which are located in the upper face and one in the lower jaw. Because they're interconnected, a problem with one of the branches in other parts of the face could be felt in the branch around the jaw.
Jaw joints. Temporomandibular Joint Disorders (TMD) can cause pain in the pair of joints that connect the lower jaw to the skull. The joints can become inflamed due to stress or trauma and the associated muscles begin spasming, causing severe pain. Because of their proximity to the teeth, the pain from the joints can radiate into the dental area and mimic a toothache.
Ear or sinus infections. Both the ears and the maxillary sinus are subject to infections that can cause severe pain and pressure. With the close proximity of both the ears and the sinus to the upper jaw, it's quite possible for pain originating in these structures to be felt within the mouth.
These are only a few of the possibilities that also include migraines, shingles, fibromyalgia and even vitamin deficiencies. As such, your dentist or physician may need to do a little detective work to locate the true cause. But the effort to locate where your mouth pain is actually coming from will help ensure you get the right treatment to give you lasting relief.
If you would like more information on referred tooth pain, please contact us or schedule an appointment for a consultation. You can also learn more about this topic by reading the Dear Doctor magazine article "Referred Pain: When a Toothache Is Not Really a Toothache."