Posts for tag: teeth whitening
By Sathya Medanaga, D.D.S.
March 31, 2019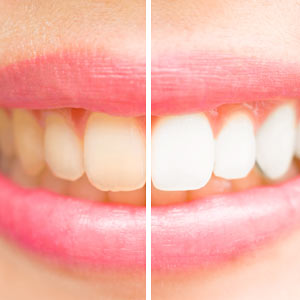 You've been embarrassed for a while now by your yellowed, dull teeth. You're ready for a change.
There's a simple and cost-effective way to make that change: you can temporarily brighten your smile with teeth whitening, possibly at home. But before you try it, you should first have a dental examination to find out if whitening is the right choice for you.
First off, healthy teeth with outer enamel staining are the best candidates for whitening. Teeth and gums with tooth decay or periodontal (gum) disease should be treated first before undergoing whitening. A dental exam will uncover any health issues you may have with your mouth.
In the same vein, you'll want to consider whitening carefully if you have dental work like veneers, crowns or implants. Unlike natural teeth, these non-biological materials won't be affected by the bleaching agent. We can discuss any potential for color mismatch between your whitened natural teeth and your dental work during your examination.
A dental exam can also uncover one other crucial fact — what kind of tooth staining you have. There are two basic types: extrinsic, staining on the outside enamel as we've mentioned earlier; and intrinsic, staining that originates from inside a tooth. The whitening kits you purchase from a store and even some of the whitening techniques we use in the office only diminish extrinsic, not intrinsic staining. To address an intrinsically-stained tooth requires a much more involved, invasive clinical technique only performed by dental professionals.
Finally, a dental examination is a good discussion forum for helping you decide between a home kit and a clinical procedure. While DIY kits are effective for the most part, you won't be able to precisely control the degree of brightness like we can. This could be important if you want a specific shade of whiteness, from a more subtle and natural shade to dazzling "Hollywood" bright. Shade control could also help minimize color mismatch with dental work.
In the end, we want to help you make the best choice for teeth whitening. Even if you decide to pursue whitening at home, we can offer you valuable advice on what to look for when you buy a kit and how to use it. That alone could help ensure you get the new, bright smile you desire!
If you would like more information on teeth whitening, please contact us or schedule an appointment for a consultation. You can also learn more about this topic by reading the Dear Doctor magazine article "Important Teeth Whitening Questions…Answered!"
By Sathya Medanaga, D.D.S.
March 16, 2018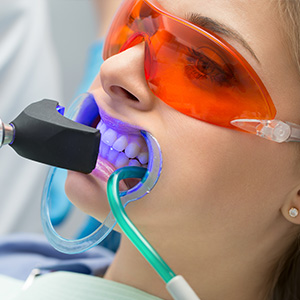 If you're ready to put the "pizzazz" back into your smile, your dentist may be able to help. It's possible your dull, dingy smile could be transformed with teeth whitening.
Teeth whitening or bleaching is a technique that applies a solution with a bleaching agent (usually up to 35% hydrogen peroxide in an office setting) to the teeth to whiten them. Although there are Do-It-Yourself home whitening kits you can use, there are a few good reasons why you should first consider a whitening procedure in a dental office setting.
To begin with, you should first have your teeth examined by a dentist to determine why they're discolored. Certain foods and beverages we consume or tobacco habits are the usual culprits causing stains on the enamel, the outermost tooth layer. These are the kinds of stains targeted by most whitening solutions.
But the interior of a tooth can also become discolored for reasons like trauma, past dental work or tetracycline use at an early age. If your staining is internal (intrinsic) rather than external (extrinsic) reducing that discoloration will require an invasive procedure only a dentist can perform—a home kit won't be able to do the job.
Another reason for having your teeth whitened by your dentist (even extrinsic staining) involves your time and the degree of brightness you'd like. Because dentists use stronger bleaching solutions (home kits usually use a weaker solution of 10% carbamide peroxide) it takes fewer sessions than home kits to achieve results—and they may last longer. In addition, dentists have more control over the level of brightness to match your expectations of a more subdued, natural look or a dazzling "Hollywood" smile.
A dentist can also help you navigate special circumstances like matching and managing natural teeth whiteness with dental restorations (which don't bleach) or special whitening situations like a single discolored tooth.
Even if you eventually decide to go the home kit route, consulting with a dentist first can still prove helpful. You'll get expert advice on products, tips on how to apply them and how to prolong the whitening effect. Whichever way you go, home kit or dentist, you can gain a brighter, more confident smile with teeth whitening.
If you would like more information on teeth whitening, please contact us or schedule an appointment for a consultation. You can also learn more about this topic by reading the Dear Doctor magazine article "Important Teeth Whitening Questions…Answered!"