Posts for tag: pediatric dentistry
By Sathya Medanaga, D.D.S.
May 04, 2022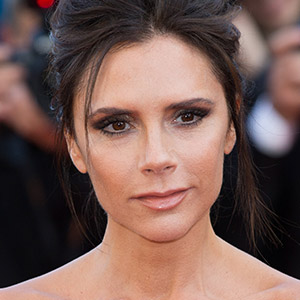 In one respect, celebrities are no different from the rest of us—quite a few famous people love to collect things. Marie Osmond collects dolls (as well as Johnny Depp, reportedly); Leonardo DiCaprio, vintage toys. And, of course, Jay Leno has his famous fleet of cars. But Victoria Beckham's collection is unusually "familial"—she's kept all of her four children's "baby" teeth after they've fallen out.
Best known as Posh Spice of the 1990s group Spice Girls and now a fashion designer and TV personality, Beckham told People Magazine that she has an "entire bucket" of her kids' primary teeth. And, she recently added to it when her nine-year old daughter lost another tooth earlier this year.
You may or may not want to keep your child's baby teeth, but you'll certainly have the opportunity. Children start losing their first set of teeth around age 6 or 7 through early puberty. During the process, each tooth's roots and gum attachment weakens to the point that the tooth becomes noticeably loose. Not long after, it gives way and falls out.
Although a baby tooth doesn't normally need any help with this, children (and sometimes parents) are often eager to accelerate the process. A loose tooth can be annoying—plus there's often a financial incentive via the "Tooth Fairy!"
First off, there's not much harm in a child wiggling a loose tooth—it may even help it come out. It's also possible to help the tooth safely detach sooner by taking a small piece of tissue, folding it over the tooth and giving it a gentle downward squeeze. If it's loose enough, it should pop out.
If it doesn't, don't resort to more forcible measures like the proverbial string and a door—just wait a day or two before trying the gentle squeeze method again. Once the tooth comes out, the empty socket may bleed a bit or not at all. If heavy bleeding does occur, have the child bite down on a piece of clean gauze or a wet tea bag until it stops. You may also have them eat softer foods for a few days to avoid a resumption of bleeding.
Beyond that, there's little else to do but place it under your child's pillow for the Tooth Fairy. And if after their "exchange" with that famous member of the Fae Folk you find yourself in possession of the erstwhile tooth, consider taking a cue from Victoria Beckham and add it to your own collection of family memories.
If you would like more information about losing baby teeth, please contact us or schedule a consultation. To learn more, read the Dear Doctor magazine article "Importance of Baby Teeth."
By Sathya Medanaga, D.D.S.
January 14, 2022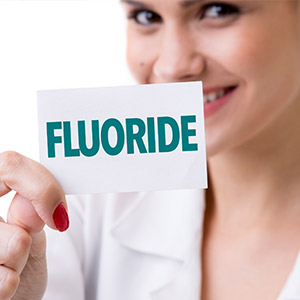 When it comes to helping your child avoid tooth decay, it's all hands on deck. Tooth decay can not only harm their current set of primary teeth, but the loss of even one tooth could lead to bite problems later on.
And, even if you're doing all the right things—daily brushing and flossing, limiting sugar consumption and regular dental visits—your child might still develop cavities. If so, it may be necessary to add a boost of prevention with topical fluoride applied by your dentist.
With its enamel-strengthening properties, fluoride plays an important role in dental disease prevention. For decades, manufacturers have added fluoride to toothpaste. And, many water utilities now add tiny amounts of fluoride to their drinking supply.
According to a number of studies, these fluoride applications are effective weapons against tooth decay. But direct applications of fluoride to tooth surfaces can provide even greater benefit to children with a higher susceptibility for decay.
Topical fluoride is usually applied by means of a gel, foam or varnish. In varnish form, it's brushed on the teeth, while dentists apply the foam solution within a tray fitted around the teeth. The gel application can be administered by either method.
Although these topical applications use a higher concentration of fluoride than you find in toothpaste, it poses no serious danger to a child's health. But because high doses of fluoride can lead to staining, topical applications are only administered periodically during childhood.
The only short-term health concern is if the child accidentally swallows some of the mixture during application. This can cause symptoms like an upset stomach, vomiting or headache. Dentists, however, take a number of precautions to prevent accidental ingestion in order to avoid these unpleasant side effects.
The benefits, though, appear to well outweigh this minor risk. In a review of several scientific studies involving nearly 10,000 children, there was an average 28% reduction in decayed, missing or filled teeth in those children that underwent topical fluoride treatments.
If you want to know more about topical fluoride treatments and whether they can help your child avoid tooth decay, talk to your dentist. This fluoride booster could help further protect them from this destructive dental disease.
If you would like more information on helping your child avoid tooth decay, please contact us or schedule an appointment for a consultation. You can also learn more about this topic by reading the Dear Doctor magazine article "Fluoride Gels Reduce Decay."
By Sathya Medanaga, D.D.S.
August 03, 2018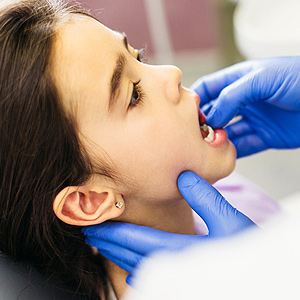 Often as children grow older, their participation in sports or similar activities increases. While generally encouraged, this greater activity does increase injury risk, especially to the mouth.
In fact, the late childhood to early adulthood demographic is the most prone portion of the population to incur dental injuries. To complicate matters, their dental development is often incomplete, posing a number of treatment obstacles for an injured tooth.
For example, the primary means for preserving an injured adult tooth is a root canal treatment: damaged or diseased tissue within the pulp, the tooth's innermost layer, is removed and the empty chamber and root canals filled and sealed to prevent infection. But while a fully matured tooth can function without the nerves and blood vessels of the pulp, a developing tooth needs these tissues for continued tooth formation. Otherwise, tooth development can stall and cause problems later on.
The most common solution for younger teeth is to remove any damaged tooth structure without disturbing the pulp if at all possible followed by a filling. That's contingent, though, on whether we find the pulp unexposed or undamaged—if it is, we'll try to remove only damaged or diseased pulp tissue and leave as much healthy tissue intact as possible. To aid with healing and tissue re-growth, we may also place medicinal stimulators between the pulp and the filling.
Jaw development may also pose a challenge if the injured tooth is too far gone and must be removed. Our best choice is to replace it with a dental implant; but if we install the implant while the jaw is still growing, it may eventually appear out of place with the rest of the teeth. It's best to postpone an implant until full jaw maturity in early adulthood.
In the meantime we could provide a temporary solution like a removable partial denture or a modified bonded bridge that won't permanently alter nearby teeth. These methods can adequately restore the function and appearance of missing teeth until the jaw is mature enough for an implant.
While injuries with young permanent teeth do pose extra challenges, we have effective ways to address them. With the right approach, the outcome can be just as successful as with a mature tooth.
If you would like more information on dental care in the formative years, please contact us or schedule an appointment for a consultation. You can also learn more about this topic by reading the Dear Doctor magazine article "Saving New Permanent Teeth after Injury."