Posts for tag: cosmetic dentistry
By Sathya Medanaga, D.D.S.
December 16, 2019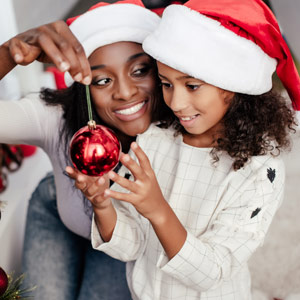 The holidays have officially begun! Between Thanksgiving and New Year's Eve, it's fairly certain you're going to be spending time with lots of folks. From family gatherings to neighborhood open houses to the office holiday party, you'll find yourself rubbing elbows with all the in-laws and out-laws in your social orbit. And because it's the season of cheer, you'll probably smile—a lot.
So, before the festivities go full tilt, take a little time to freshen up that wonderful smile of yours. Here are a few suggestions for having a smile this holiday season that you're confident to put on display.
Dental cleanings. While professional dental cleanings primarily remove any lingering disease-causing plaque and tartar, they can have the secondary benefit of improving your smile's appearance. So, if it's close to time for your regular dental visit or you would simply like to give your teeth a quick polish, schedule a cleaning appointment for a little extra holiday sparkle.
Teeth whitening. You can gain a noticeable increase in smile brightness with a professional whitening application. With our advanced bleaching solutions and techniques, we can precisely control the level of brightness you desire, from a more subdued natural white to a dazzling "Hollywood" shine. And with care, the effect could last for several months or even years with an occasional touch-up.
Bonding. A chipped tooth can stand out from your smile like a smudge on a masterpiece painting. In many cases, though, we can repair minor chips and other defects by bonding composite resin to the tooth in a single visit. The process is simple: We color-match the resin to the tooth, then apply, shape and cure it. Your tooth will look good as new.
Porcelain veneers. For a more durable and comprehensive solution, consider veneers for dental flaws you do not wish to live with. These thin wafers of porcelain are permanently bonded to the front of teeth to mask chips, heavy staining or slight misalignments. And they are quite affordable compared to more extensive cosmetic restorations.
All of these cosmetic options can fit into most people's budgets and don't take a lot of time in the dentist's chair. Veneers are the one slight exception: These require more than one visit to the dental office because they are custom-made for you in a dental lab. Also note that veneers often require the permanent removal of tooth enamel, so the tooth will require a veneer or other restorative covering from then on.
All in all, though, it doesn't take much to put some much-needed zing back into your smile. In most cases, it only takes one visit—just in time to brighten up your holiday season.
If you would like more information about smile enhancement, please contact us or schedule a consultation. To learn more, read the Dear Doctor magazine article "Porcelain Veneers."
By Sathya Medanaga, D.D.S.
March 11, 2019
For some time now, you've noticed things about your teeth and gums — your overall smile — that you would like to change. But you're in unfamiliar territory: you don't know where to begin.
Here, then, are a few basic cosmetic dentistry questions you should ask yourself and us to get you moving in the right direction.
Am I a candidate for cosmetic dentistry? Invariably, the answer is yes — there's always a way to enhance your appearance, starting with basic hygiene or whitening. But whether you're a candidate for a particular procedure will depend on a full examination of your mouth — a "smile analysis" — to assess its current condition and needs, and what cosmetic options would best fit those needs.
Are my expectations realistic? That will first depend on what we find with your smile analysis. It will, however, also include studying the bigger picture — how certain changes might affect not only your smile but your overall facial appearance. Your wants and desires are extremely important in this process, but they should also be balanced with a dose of reality — some things may not be in your best interest health-wise to undertake, or are not in keeping with basic aesthetic principles of beauty.
Will I be able to have an idea beforehand how the changes will look? We've come a long way in providing patients ways to preview their new smile before undertaking a procedure. It's often possible to "see" your proposed smile through computer simulation, or in some cases "test drive" it with temporary (provisional) crowns or veneers. For restorations involving porcelain crowns, it may be possible to take your input and fine-tune the shape and color of the permanent crown before it's completed.
What will it cost? This will depend on the treatment plan we develop. Some treatments like teeth whitening are relatively inexpensive, while procedures like dental implants or orthodontics are major investments. You should also consider the costs to your time — some treatments require only a single visit, while others may take months or even years to complete. Depending on your financial means and comfort level, cost will need to be factored into the final plan, as well as your expectations.
If you would like more information on cosmetic dentistry, please contact us or schedule an appointment for a consultation. You can also learn more about this topic by reading the Dear Doctor magazine article "Cosmetic Dentistry: A Time for a Change."
By Sathya Medanaga, D.D.S.
September 23, 2017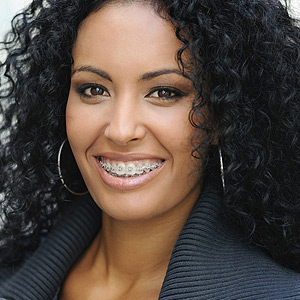 When considering "smile makeover" options, it's easy to focus on whitening, veneers or implants — techniques and materials focused mainly on the teeth and gums. But if you don't also consider the bigger picture of how your upper and lower teeth come together to form your bite, these efforts may be a lot like picking out paint colors for a house with foundation problems.
That's why orthodontics, the dental specialty concerned with the bite, could be a consideration in your smile makeover plan. Moving teeth into better positions not only improves your teeth's function and health it could also help facilitate any cosmetic changes that follow.
The first step, of course, is to visit an orthodontist, a dentist with advanced training and experience in tooth alignment and function, for a comprehensive evaluation. Orthodontists are also knowledgeable in the growth and development of the bite, and so can develop a treatment approach that reflects the patient's needs, whether a child or adult.
Treatments vary, depending on your particular needs. Fixed appliances like metal or clear braces that can't be removed by the patient are the standard treatment for most malocclusions (bad bites). Clear aligners, removable trays that fit over the teeth with programmed incremental movements of the teeth, find the greatest application with adults. Orthodontists may also use specialized appliances, like temporary anchorage devices (TADs), which work to isolate teeth that need to be moved from those that don't.
In comprehensive makeovers, orthodontists will work with a team of other dentists and specialists, including periodontists (specializing in the gums, bone and other supporting structures of the teeth) and oral surgeons. In these cases, orthodontic treatment may occur before or after other treatments with the overall goal of producing a beautiful, transformed smile.
If you would like more information on how orthodontics can transform your smile, please contact us or schedule an appointment for a consultation. You can also learn more about this topic by reading the Dear Doctor magazine article "The Magic of Orthodontics: The Original Smile Makeover."